Tehran
Nov 22.2023
Explore Tehran: Rich History and Culture on Your Iran Tour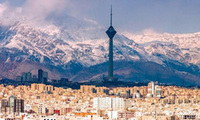 Must-Visit Attractions in Tehran
1. Golestan Palace - A Timeless Marvel: Delight in the enchanting Persian architecture and gardens of the UNESCO-listed Golestan Palace. Marvel at the Marble Throne Hall, the Mirror Hall, and the Diamond Hall adorned with intricate tilework, a quintessential Iran World Heritage Site.
2.National Museum of Iran - Unraveling the Past: Step back in time at the National Museum, home to priceless artifacts from prehistoric to Islamic eras. Dive into Iran's cultural heritage and gain an in-depth understanding of its history.
3.Grand Bazaar - Shopper's Paradise: Lose yourself in the maze-like Grand Bazaar, a vibrant marketplace teeming with colorful souvenirs, handicrafts, and traditional Persian delights, a haven for shopping enthusiasts.
4.Sa'dabad Palace Complex - Royal Extravaganza: Wander through the Sa'dabad Palace Complex, once a summer retreat for the Shah of Iran. Explore 18 palaces and gardens, glimpsing into the opulent lifestyle of past monarchs.
5. Niavaran Palace Complex - Winter Abode: Discover the Niavaran Palace Complex, the Shah's winter residence, showcasing regal splendor and providing further insight into Iran's historical past.
6. Azadi Tower - Icon of Independence: Ascend the Azadi Tower for breathtaking panoramic views of Tehran. Capture the striking architecture and symbolic significance of Iran's freedom.
Tehran: A City of Contrasts
Experience the fascinating blend of modernity and tradition in Tehran, a city where history and culture intertwine seamlessly. Plan your Iran tour with Trip to Persia and uncover the gems of this vibrant metropolis. Book your adventure today!