Park Hotel Shiraz
Dating back to 1959, the Park Hotel, a longstanding 4-star establishment, stands as one of Shiraz's oldest hotels. Its strategic location allows tourists to reach prominent attractions like the Vakil Mosque, Vakil Bazaar, Vakil Bath, and Pars Museum within a few minutes' walk. The hotel offers various amenities such as , AC, 24-hour room service. Additionally, guests can enjoy the convenience of an on-site tea house, coffee shop, and a conference hall capable of accommodating up to 250 individuals.
Near Places
---
Near Transportation
Park Hotel Shiraz Amenities
Destination Near Park Hotel Shiraz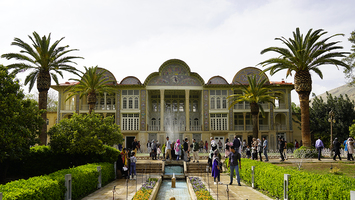 Shiraz
---
Explore the rich history and culture of Shiraz, Iran.
Shiraz, located in southwestern Iran, is a city steeped in rich history and culture, making it a must-visit destination during any tour of Iran. The city boasts several UNESCO World Heritage sites, making it a popular destination for travelers interested in exploring the cultural and historical heritage of the country.
Tours Including Park Hotel Shiraz
Other Shiraz hotels you might interested