Elizeh Hotel
The Elysee Hotel is conveniently located in the western part of the city, making it the closest hotel to the international exhibition center. This area is also home to many trading and shopping centers, providing easy access to guests. The hotel is close to highways and this makes it easy for guests to travel to other parts of the city.
Near Places
---
Near Transportation
Destination Near Elizeh Hotel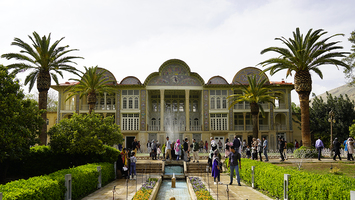 Shiraz
---
Explore the rich history and culture of Shiraz, Iran.
Shiraz, located in southwestern Iran, is a city steeped in rich history and culture, making it a must-visit destination during any tour of Iran. The city boasts several UNESCO World Heritage sites, making it a popular destination for travelers interested in exploring the cultural and historical heritage of the country.
Tours Including Elizeh Hotel
Other Shiraz hotels you might interested