Isfahan (Esfahan) Daily Tours
Isfahan, with its eye-catching attractions such as Naqsh-e Jahan Square, Imam Mosque, Vank Cathedral, and Ali Qapu Palace, to name a few, has always been attended by both domestic and foreign tourists.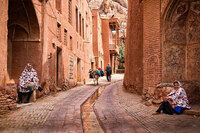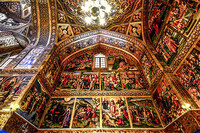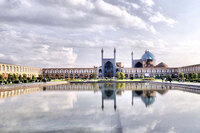 If you have a free day during your Iran tour and you are near Isfahan, and on the other hand, you like to experience living with Iranian tribes in the heart of nature, keep in mind that the Bakhtiari nomads are just near you.
During a one-day or 2-day and 1-night program, you will have the chance to live with Iranian nomadic tribes and join in this experience. You can also spend the night in the black tent of the nomads with your hosts.
If you are interested in nature tours and sightseeing in the Zagros valley, a one-day trip to the source of the largest river in Iran next to the Kohrang ski resort and visiting the Sheikh Ali Khan waterfall will be attractive, especially in spring and summer.
On the way back to Tehran and Imam Khomeini Airport, the best suggestion is a one-day tour to the beautiful village of Abyaneh or the mountain village of Niasar. Both of these villages are located near the city of Kashan, which is one of the oldest and most beautiful desert cities in Iran. In addition to the magnificent historical houses, the ancient Sialk Hill and the Fin Persian garden are very attractive in Kashan.

Isfahan (Esfahan) Daily Tours related topics