14 Day Iran Tour Hidden Gems of Desert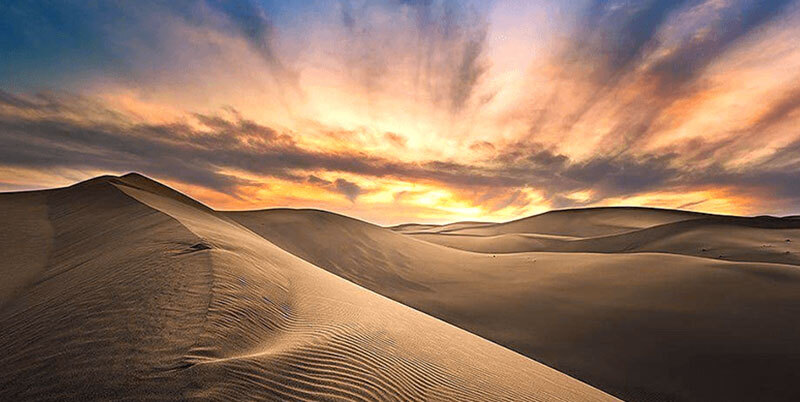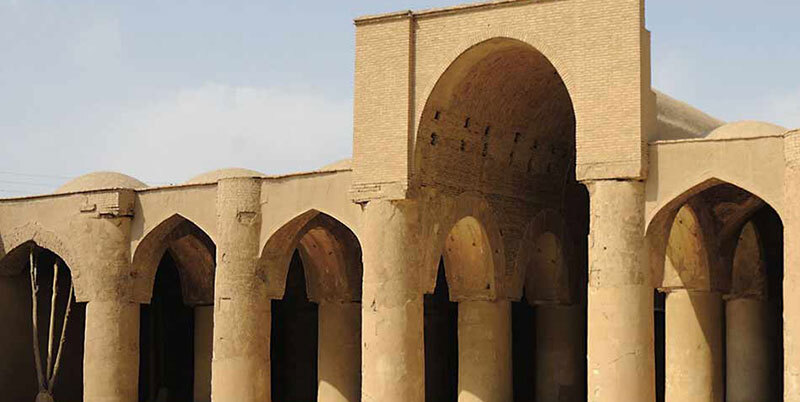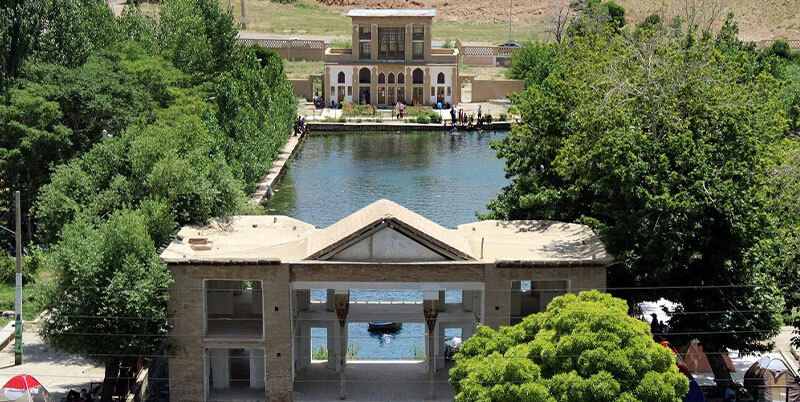 Age Requirement
5 + years old
Guiding Method
Guided Tour

Starts

Tehran


Ends

Tehran
About 8-14 Day Iran Tour Hidden Gems of Desert
14 Days Iran Tour Hidden Gems of Desert is a special option for those tourists who admire Persian history and like to gain a rich experience of hidden beauty of Iran deserts and a glimpse of natural scenes.
Some travelers have always had a dream of experiencing the glorious beauty of Iran deserts alongside visiting major historical/cultural spots.
This amazing tour plan starts from Tehran and covers some major cities and attractions such as Damghan, Mesr Village, Yazd, Shiraz, and Yasuj. You then move to Isfahan, followed by a visit to Kashan on the way to Tehran for departure.
Tehran

Day 1 Tehran

Upon your landing in Tehran after a short rest we'll begin our city tour which is devoted entirely to the capital: Golestan Palace representing design and stylish achievements of the Qajar era (including the introduction of European subjects and styles into Persian arts); we then possibly have an opportunity to visit the Treasury of National Jewelry Museum (holding one of the world's most valuable jewelry collection). At the end, we'll stroll through Tehran Bazaar, (a great chance to experience the everyday lifestyle of the people in the most populated city in Iran).

Day 2 Tehran

Today we aim at hiking in the Alborz mountain range (extending from west to east along the southern coast of the Caspian Sea, of which the highest Peak is Damavand 5671 m which is situated in central part of this spectacular mountain range.).

After hiking we return to the city to take a glance at Sa'dabad Complex (a 300-hectare complex constructed by the Qajar and Pahlavi kings). The site's 18 buildings accommodate museums representing subjects as diverse as the royal cars, royal dishware, and miniature paintings. It was the summer residence of the last Shah.

Day 3 Damghan

We are going to drive to Damghan (350km). It is one of the oldest cities in Iran with a 7000-year history and civilization. Our tour will start with a visit to the Tarikhane Mosque, the oldest mosque in Iran which was built after the advent of Islam in Iran.

We then move to Cheshmeh-Ali (one of the permanent springs located 30 km north of Damghan). Due to its pleasant climate this region has been visited by people from ancient times. We also take a look at one of the pavilions built in this area during Qajar period.

Day 4 Desert Camping

Today is entirely devoted to the beauty of the desert. In the morning we are going to drive to the desert, visiting the Jandagh Castle on the way. We then continue to the Mesr Village.

Located in Khur and Biabanak County, close to the city of Nain, Mesr village is like a small island in the sand, somewhere in the heart of the central desert of Iran where you have an opportunity to feel the breathtaking scenery of sand and silence during your visit with a delightful starry sky at night. The whole trip is approximately 400km.

Day 5 Yazd

Today is entirely devoted to the beauty of the desert. In the morning we are going to drive to the desert, visiting the Jandagh Castle on the way. We then continue to the Mesr Village.

Located in Khur and Biabanak County, close to the city of Nain, Mesr village is like a small island in the sand, somewhere in the heart of the central desert of Iran where you have an opportunity to feel the breathtaking scenery of sand and silence during your visit with a delightful starry sky at night. The whole trip is approximately 400km.

Day 6 Yazd

Our today will be devoted to the significant places in Yazd. We'll start with a visit to the grand, congregational Jame Mosque (with the tallest minarets in Iran). We then visit the Zoroastrian structures known as Towers of Silence (which were being used for death ritual in the past).

We also see the Zoroastrian Fire Temple (housing the 1500-year-old Sacred Eternal Flame) followed by a visit to the Water Museum. In the afternoon we'll visit Amir Chakhmaq Square and Dolat Abad Garden (with the tallest Badgir/windcatcher in Iran and probably in the world).

Day 7 Shiraz

Today we are going to drive to Shiraz visiting three major spots on the way: Pasargadae where you feel the grandeur of the Achaemenid Empire. It holds the Tomb of the founder of Achaemenid dynasty Cyrus the Great.

We then move to the Naqsh-e Rostam (a royal necropolis which houses the massive tombs of the Achaemenid and Sassanid kings). The last place is Persepolis (a stunning structure which embodies the greatest achievements of the ancient Achaemenid Empire). We then continue our trip arriving in Shiraz in the evening.

Day 8 Shiraz

The day is dedicated to the beauty of Shiraz, the historical center of Persian culture and a glorious image of gardens and poetry. We'll begin with a visit to the Arg-e Karim Khan, eye-catching Vakil Mosque and Vakil Bazaar (where you are going to experience an impressive atmosphere with a delightful architecture).

Next, we'll visit the Nasir Almolk Mosque (known as the Pink Mosque) and the Narenjestan Mansion. Shiraz is home to the most cherished Persian poet Hafez whose tomb we will visit at the end of our city tour.

Day 9 Yasuj

In the morning we are going to move to Yasuj visiting on the way the eye-catching Margon Waterfall (flowing through rocks in Margoon valley from a height of 70 meters in an area of 100-meter width).

High mountains, bright and shining sun, the wild trees grown on the steep slopes, and overgrown rocks add to the magnificence of the territory around the waterfall. After hiking through this spectacular area, we drive to Yasuj (a cold mountainous city covered by a vast oak forest, which provides a temperate climate and enhances its beauty).

Day 10 Yasuj

Today we go on a full-day excursion to explore the natural beauty of the outskirts of Yasuj. The city has been named as the capital of Iranian Nature (due to its spectacular waterfalls, rivers, springs, and chestnut trees).

The activities include trekking/hiking, seeing the eye-catching landscape of the region, and possibly meeting nomads. We also visit Tang-e sorkh village. In the vicinity of the village is a scenic gorge through which a lush river stretches towards the Komehr village situated in Margoon region. We then return to Yasuj in the late afternoon.

Day 11 Isfahan

We are going to hit the road again driving to Isfahan in the morning (340km).

Arriving in Isfahan we have free time to visit two of the main attractions of the city: Jame Mosque (a comprehensive encyclopedia of Iranian and Islamic architecture where you have a chance to see step by step development of Persian architecture), and the Vank Cathedral.

With remarkable paintings displaying the architectural styles of both Christian and Islamic traditions, the design of the cathedral is a mixture of the Safavid style and an Islamic-style dome.

Day 12 Isfahan

Our full-day tour of Isfahan will start with a visit to one of the largest squares in the world Naqsh-e Jahan, located around the perimeter of the delightful Imam Mosque, Sheikh Lotfollah Mosque (a work of outstanding artistry, skill, and expertise), and the Ali Qapu Palace (one of the best samples of finest Iranian art).

In the afternoon we'll visit the UNESCO World Heritage site, Chehel Sotoun Palace and Garden (with its outstanding veranda). Next, we'll visit the Persian Bazaar to get familiar with the Iranian handicrafts and workshops.

Day 13 Tehran

Today we are driving to Tehran via Kashan (490km) where we make a few stops to see the city in more detail. We'll visit a bunch of Iranian houses which are of great architectural value (for example, Borujerdis House, Ameri House, and Abbasi House).

Next, we take a glance at the historical Mosque of Agha Bozorg (used also as a theological school). Next, we'll visit the UNESCO World Heritage site Fin Garden which is a fine sample of Persian Garden. We then leave the city to Tehran (260 km) arriving in the evening.

Day 14 Departure

You will be transferred to Imam Khomeini International Airport at the appropriate time for departure.

Tehran
Whats Included
Visa Invitation letter,
Group transfers according to the program,
hotel with breakfast
Transport with a driver air conditioned vehicle
professional tour guide
Mineral water along the road
Entrance fees to attractions
Meals Breakfasts only BB
Whats Excluded
Visa fee
Ticket for international flights;
Insurance
Personal expenses
Whats Optional Addons
Breakfasts and lunches HB/ Breakfasts and lunches and dinners FB
Tip to the guide , driver , porters and waiters
14 Day Iran Tour Hidden Gems of Desert