7 Day Iran Tour Along the History Road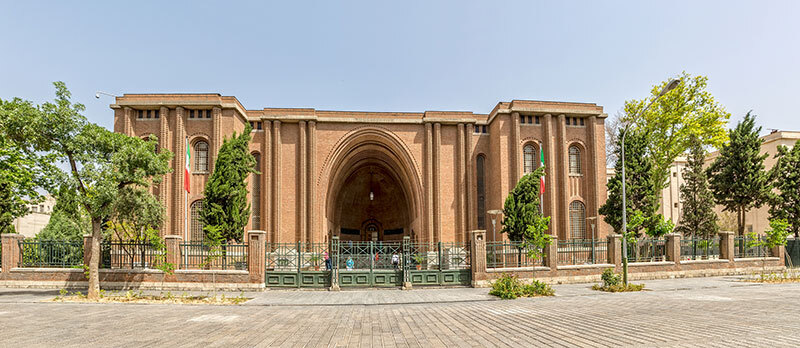 Age Requirement
5 + years old
Guiding Method
Guided Tour

Starts

Shiraz


Ends

Tehran
About 7 Day Iran Tour Along the History Road
Some travelers have always dream traveling to Iran but have never found the time for it.
Along the History Road in 7 days Iran tour that optimizes both timing and budget. We start our trip in Shiraz, the city of love and roses, famous for its lush gardens and home to the tombs of Iran's most revered poets.
Next, we move to the maze of old muddy alleys and the ancient religion of Zoroastrianism in Yazd, on to the dance of color and living ancient culture of Isfahan and finally to modern Tehran, which houses some of the best and most extensive museums in Iran.
Shiraz

Day 1 Shiraz

Starting from Shiraz, we'll visit the Zandieh Complex (the citadel, the great Vakil Mosque, Saray-e-Moshir, and Vakil Bazaar) with its splendid architecture and the Nasir Almolk Mosque (known as the Pink Mosque).

During the evening, we will see one of the most appealing and grand greenery gardens of Iran, Eram Garden, and the Tomb of one of the two most revered Iranian poets Hafez and Saadi. Then the tour ends by going to Ali Ibn Hamzeh Shrine (with mirror tiles covering the whole wall and domed roof), and Quran Gate.

Day 2 Yazd

The following destination will be Yazd, (490) km away which we'll reach in the afternoon, however not before making a few stops along the way to visit some major locales: Persepolis (an age-old building, as magnificent as history, remained from the ancient times of Iran which is considered as a major symbol of this ancient land);

the Necropolis of Naqsh-e Rostam, (the final resting spot of the Achaemenid rulers which has weathered the passing of centuries and stands today as the silent indication of Persia's illustrious past.); and Pasargadae (the Tomb and Palaces of Cyrus the Great).

Day 3 Yazd

After breakfast we'll start a tour around the city in the morning that includes visiting the Towers of Silence, Zoroastrian's Fire Temple (a tranquil spot with a peaceful sense of spirituality which pervades the air), Water Museum, and Amir Chakhmagh Square.

In the afternoon we are going to visit Yazd's traditional urban area, where you'll be able to admire the Jaame Mosque (decorated with white and turquoise geometric tiles with a couple of minarets among the highest in Iran), Alexander Prison, and Zour Khaneh (Iranian's traditional gymnasium).

Day 4 Isfahan

While driving to Esfahan 250 km away we'll make a few stops to visit Chak Chak (the famous Zoroastrian's Pantheon), the old Caravanserai, and ecologically friendly Ice House (used to store ice during the year) and Pigeon Tower (a bird house used for genuine organic farming) in Meybod.

Next we take a look at Jame Mosque, a decent specimen of old Islamic Persian Architecture in Nain, reaching our destination in the afternoon. Soaking up the atmosphere during the evening, we'll walk by the river to visit the historical bridges.

Day 5 Isfahan

With much more of Isfahan to explore in the morning, we'll visit the following site: the UNESCO World Heritage site, Naqsh-e Jahan Square (Image of the World Square), a significant historical site built by Shah Abbas I at the beginning of the 17th century; the graceful and stylish in appearance, Sheikh Lotfollah Mosque; the dignified Imam Mosque; and pleasingly glorious Ali Qapu Palace (meaning High Porte).

The afternoon will be dedicated to visiting the bazaar, where you are going to be introduced to the Iranian handicrafts and workshops.

Day 6 Tehran

To complete Isfahan, we'll take a walk through Jaame Mosque (a UNESCO World Heritage site illustrating a succession of decorative styles and architectural development of various periods in Iranian Islamic architecture), the worth seeing Vank Cathedral (showing a delightful fusion between Islamic and Christian patterns and architecture), and Maria Church.

The final spot to visit before flying to Tehran in the evening will be the UNESCO World Heritage site Chehel Sotoun Palace (with incredible murals/paintings covering the walls of the inside of the Palace, each with a unique story).

Day 7 Departure

Before flying back home we'll explore on our final day a number of fabulous museums including Iran National Museum (a stunning collection of ancient artifacts); Glassware & Ceramics Museum (with hundreds of glass and ceramic pieces from difference ages and places); and possibly Jewelry Museum (with lots of stunning jewels to see like one of the world largest pink diamond called the Sea of Light) and the UNESCO World Heritage site, Golestan Palace (a magnificent complex with a scope of various galleries and museums throughout).

Tehran
Whats Included
Visa Invitation letter,
Group transfers according to the program,
hotel with breakfast
Transport with a driver air conditioned vehicle
professional tour guide
Mineral water along the road
Entrance fees to attractions
Meals Breakfasts only BB
Whats Excluded
Visa fee
Ticket for international flights;
Insurance
Personal expenses
Whats Optional Addons
Breakfasts and lunches HB/ Breakfasts and lunches and dinners FB
Tip to the guide , driver , porters and waiters
7 Day Iran Tour Along the History Road