18 Day Iran Tour Discovering the Misty Persia
Mid Range Budget
Winter Tour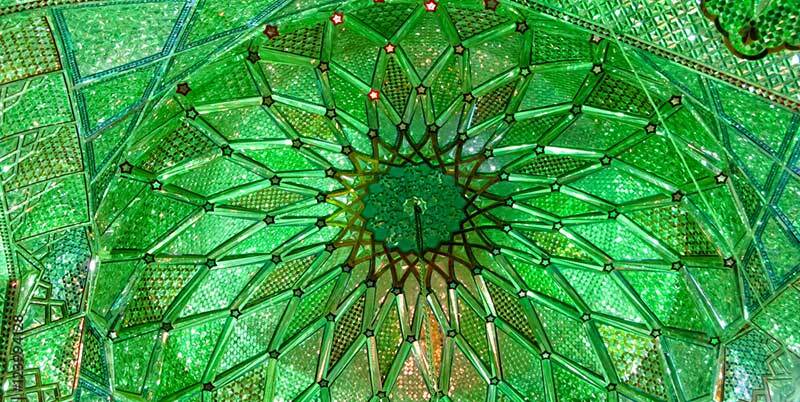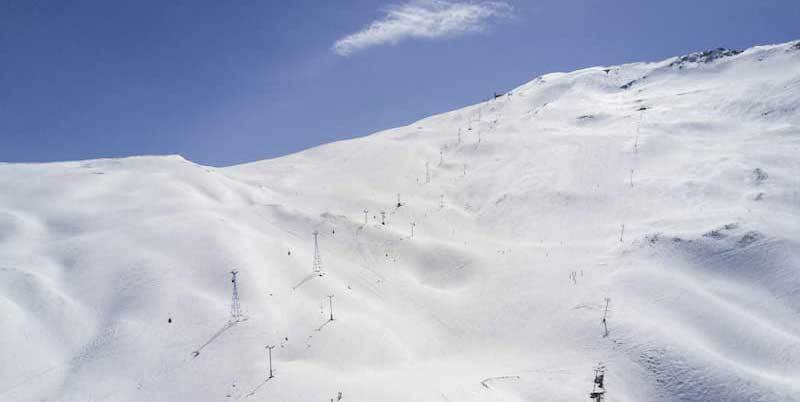 Age Requirement
5 + years old
Guiding Method
Guided Tour

Starts

Tehran


Ends

Tehran
This 18-day tour package is an ideal option for those who have enough time to combine a historical/cultural trip with an amazing 4-day skiing and snowboarding.
Upon your arrival you'll move to Dizin Ski Resort, which is one of the 40 highest ski resorts in the world. The tour then continues through Shiraz, Kerman, Yazd, and Isfahan.
The next stop will be Abyaneh and Kashan where you have an opportunity to experience the beauty of rural architecture and living customs. The last two days are dedicated to the capital.
Tehran

Day 1-4 Dizin, Shiraz

Upon your arrival we'll move to the Dizin Ski Resort (145km). Established in 1969 this dreamy landscape is the oldest, best and one of the highest ski resorts in Iran located in the Alborz mountain range (the highest ski lift reaches 3,600 m).

The resort is famous for its dry snow, a striking difference in altitude, and the magnificent sunshine (balanced by cool nights) that you are going to experience during your 4-day skiing and snowboarding. At the end of day 4, you'll be transferred to the Mehrabad Airport for Tehran-Shiraz flight.

Day 5 Shiraz

with a visit to Arg-e Karim Khan, Vakil Mosque, and Vakil Bazaar. Next, you'll visit Nasir Almolk Mosque with its unique stained-glass windows turning the interior of the mosque into a breathtaking landscape of colors.

We also walk through Narenjestan Mansion (with a house-museum). In the afternoon we will visit Shah Cheragh Shrine (with eye-catching mirrored halls) and the Tomb of Hafez (the most cherished poet among Iranian people).

Day 6 Shiraz

Today we go on an excursion to visit the following sites: the stunning Persepolis with a massive amount of structures carved out of stones. We then visit the Naqsh-e Rustam (containing the huge tombs of Persian kings going back to the first millennium B.C.).

We'll end our excursion by visiting Pasargadae, (home to the Tomb of Cyrus the great), returning to Shiraz during the evening. Before entering the city we'll visit the Quran Gate on top of which there are two Quran manuscripts. (In the old days, travelers passed under the gate to start a safe journey).

Day 7 Kerman

On this day we are driving to Kerman (580km) aiming at visiting two major sites on the way: the Sassanid Palace at Sarvestan and Jame Mosque of Neyriz. The palace was built in the 5th century A.D. and is still not known whether it was used as the Governor's residence, place of hunting feasts or Zoroastrian fire temple.

As one of the oldest mosques in Iran, the Jame Mosque of Neyriz was originally a fire temple before the advent of Islam in Iran. We then continue our journey arriving in Kerman in the evening.

Day 8 Kerman

Today we go on a full-day excursion to visit Mahan, Ryan and Shahdad. We'll see Shazdeh Garden in Mahan (35 Km), a 5.5-hectare garden which is a perfect example of the Persian garden, with a rectangular shape that takes advantage of delightful natural climate.

Next, we'll visit the remarkable Ryan Castle built of mud brick on an area of 20,000 square meters during the reign of the Sassanid dynasty. We then visit Shahdad Kalout (desert), a place famous for its spectacular formations of sand built by wind over millions of years.

Day 9 Zein-o-Din Caravanserai

Before driving to Caravanserai Zein-o-din, we are going to have a half-day tour of Kerman in the morning. After visiting the Ganjali Khan Complex (square, Bathhouse, bazaar, Caravanserai, and Mosque) we are going to drive to Zein-o-Din Caravanserai situated on the legendary Silk Road (the main trading route between Asia and Europe until 1500 A.D.).

Surrounded by sand and mountains, this 400-year-old brick building offers you a memorable night stay with a delightful starry sky depicting the beauty of the desert.

Day 10 Yazd

We are driving to Yazd in the morning visiting Pahlavanpour Garden on the way. The garden is viewed as a historical site located in the city of Mehriz. It is among the 9 registered Persian gardens on the UNESCO's World Heritage List.

Built on the basis of the design of original Iranian gardens on an area of roughly five hectares, the garden shows a special bond between the art of architecture and nature. Once in Yazd, we are going to see zurkhaneh, the traditional gymnasium in which the ancient sport (varzesh-e pahlavani) is practiced.

Day 11 Yazd

Our today will be dedicated to the major spots in Yazd. We'll start our full-day tour with a visit to the Jame Mosque (with the tallest minarets in Iran). We then visit the Towers of Silence (used for the Zoroastrian death ritual in the past).

We also see the Zoroastrian Fire Temple (holding the 1500-year-old Sacred Eternal Flame).

We then visit the Water Museum (displaying a complex tunnel system used to extract groundwater). In the afternoon we'll visit the 600-year-old Amir Chakhmaq square and Dolat Abad Garden (with the tallest Badgir/windcatcher in Iran and probably in the world).

Day 12 Isfahan

We are going on a road trip to Isfahan (350 km), visiting the following major sites on the way: the most sacred Zoroastrian shrine, Chak-Chak, (a gathering place for thousands of Zoroastrians from all over the world); the Caravanserai Complex of Meybod and Pigeon Tower (an eco-friendly invention with economic advantages); the Narin Historical Castle (built some 2,000 years ago); and the Jame Mosque of Nain (one of the oldest mosques in Iran). Arriving in Isfahan in the evening, we'll see the historical bridges and drink tea at the tea house watching the daily life of citizens in Isfahan.

Day 13 Isfahan

Our full-day city tour of Isfahan starts with a visit to the Naqsh-e Jahan Square (a UNESCO World Heritage site) around which there is a number of fabulous monuments including the impressive Sheikh Lotfollah Mosque, Imam Mosque (an everlasting masterpiece of the Persian Islamic architecture), and richly decorated Ali Qapu Palace. After lunch, we'll visit the UNESCO World Heritage site, Chehel Sotoun Palace and Garden.

The magnificent Veranda and the slender columns with over 40 meters high are is the prevailing features of this splendid palace).

Day 14 Isfahan

In the morning we'll visit the Jame Mosque (known for its beauty of architecture and proportion). The mosque, framed by four huge iwans, includes remarkable decorative details (added over twelve centuries).

It is in fact, the first Islamic building that adapted the four-courtyard design of Sasanian palaces to Islamic architecture. Next, we'll visit the Vank Cathedral (exploring the richness of its paintings and design with elements from Islamic and Christian architecture).

We'll end our tour by strolling through the Persian Bazaar which displays the Iranian handicrafts and workshops.

Day 15 Kashan

Today we are driving to Kashan visiting— on the way— the 2000-year-old village of Abyaneh (with houses made of red clay) whose inhabitants still wear traditional costumes.

We then leave Abyaneh to Kashan where you are going to visit some of the best houses in size and design including Borujerdis House, Ameri House, and Abbasi House.

We'll also have an opportunity to take a look at the historically significant Fin Garden (a UNESCO World Heritage site with a special system for pools and fountains). We'll stay the night in the city.

Day 16 Tehran

We'll be on a road trip to Tehran en route visiting the Shia holy city of Qom. We'll see the Fatima Masumeh Shrine. Imam Ali al-Ridha gave her sister the title "Masumeh", which implies sinless or righteous.

She is said to have transmitted numerous hadiths from her family members and to have been learned in different Islamic sciences and the teachings of Prophet Muhammad. People come from all around the world to pay respects to this Noble Lady.

After visiting the holy shrine we'll continue our journey arriving in Tehran in the evening.

Day 17 Tehran

We'll start with a visit to the Golestan Palace, (literally meaning "Rose Palace"). The most beautiful building of the palace is Shams Ol Emara, (which combines European and Persian architectural traditions).

Next, we'll visit the Museum of Reza Abbasi which exhibits a unique collection of Persian art (the pre-Islamic and Islamic eras).

We also see the Treasury of National Jewelry Museum (possibly), which houses the largest pink diamond in the world, Kiani Crown encrusted with emeralds, pearls and rubies, and many other remarkable gems and jewelry.

Day 18 Departure

In the morning the tour of the capital continues with the Carpet Museum, where you can see some eye-catching carpets from different regions of Iran.

We also visit Sa'dabad Complex in which lived Reza Shah Pahlavi and his son, Mohammed Reza Shah. Near the palace is the old Tajrish Bazaar, built in the traditional style of Persian architecture.

Next, we'll visit the Complex of Niavaran (which houses valuable paintings, carpets, and gifts from different countries). You are going to take a rest at the hotel before transferring to the international airport.

Tehran
Whats Included
Visa Invitation letter,
Group transfers according to the program,
hotel with breakfast
Transport with a driver air conditioned vehicle
professional tour guide
Mineral water along the road
Entrance fees to attractions
Meals Breakfasts only BB
Domestic flight Tehran - Shiraz
Whats Excluded
Visa fee
Ticket for international flights;
Insurance
Personal expenses
Whats Optional Addons
Breakfasts and lunches HB/ Breakfasts and lunches and dinners FB
Tip to the guide , driver , porters and waiters
18 Day Iran Tour Discovering the Misty Persia
Mid Range Budget
Winter Tour