Saadi: Renowned Iranian Poet
1 day ago
Tips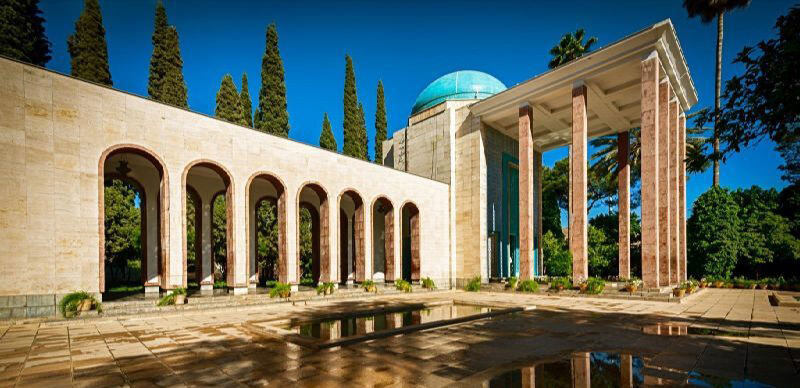 Saadi was born in 1207 and was one of the greatest poets of in Iran. Originally, he was from a wealthy and educated family. As he notes in one of his poems, all his family belonged to the clergy class, but instead of religion, he was interested in literature. Thus, a few decades later he was one the most famous and popular poets of his time.
In order to meet the scholars and study in famous schools of Baghdad and Nezamiyyeh, Saadi started traveling when he was young. He went on a number of journeys and visited different countries such as Syria, Palestine, Asia Minor, North Africa, and India. Traveling took almost 40 years of his life. During his trips, he paid close attention to people of mostly the middle class and observed how they behaved and what their foibles and follies were.
By returning to Shiraz as an experienced scholar, he started to write his two literary masterpieces, famous all around the world. 'Bustan' was written in verse and includes moral tips, gives advice on how to live, and discusses politics and science. His other book, 'Golestan' is a masterpiece in prose in which Saadi speaks of his experiences during his journeys. He has a number of other works including lyrics and Ghazaliyat which are all collected in one book called 'Kolliat-e- Sa'di'.
After years of traveling, Saadi lived rest of his life in Shiraz and died in 1291 in the same place where his tomb now stands. His mausoleum is located in the north of Shiraz and is respected by many Iranians.